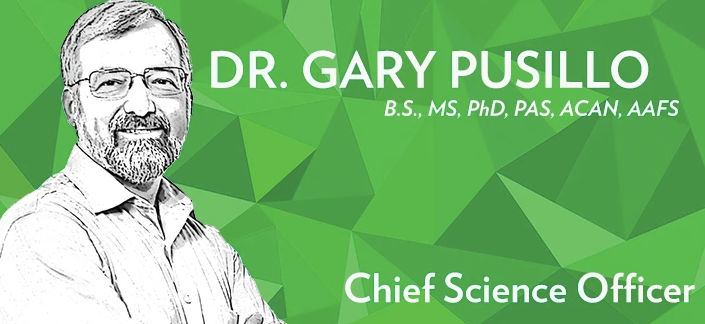 Dr. Gary Pusillo is one of this industry's leading animal nutritionists, He has he dedicated his life to animal health and rescue, his formulations are the basis for some of the most successful animal pharmaceutical, nutrition, and natural health care products in the world and his products are used by almost every zoo in the USA.
Dr. Gary Pusillo is a certified professional animal scientist, a board-certified member of the American College of Animal Nutrition, a bachelor of science in animal husbandry, his master's degree in animal production, and his Ph.D. is in Animal nutrition. And add to this Dr. Pusillo is a full member of the American Academy of Forensic Scientists (AAFS); as he is one of the leading private practice forensic investigators in the animal & feed industry & is regularly called upon to testify as an expert trial witness. He is also the chief science officer for
HEMPVET
Pet Products
I wanted to highlight a few things, Dr. Pusillo said in this interview that stood out for me:
"When consumers speak industry listens"
"Know your animal as an individual"
"The microbiome of the mouth is the gatekeeper…"
"Whatever the pet eats is up to you and unfortunately they have no choice in the matter…"
"Quality of life is food, love, environment, microbiome…"
"How is your cat & dog genetically programmed to use his foods…"
"Don't let the books interfere with your education"
"What makes a product sell? Marketing…What makes a product perform is what's actually in there…"
"Constellation effect takes the best part of the animals' metabolism, organs, and tissues connects them together to make…"
These are just a few of the points you should listen for – Dr. Pusillo is engaging informative and brings with him a wealth of knowledge that this industry desperately needs.
And please, don't forget to wash your hands.